Review of the Mont-Bell U.L. Down Inner Jacket
I received the
Mont-Bell
U.L. Down Inner Jacket as a Christmas Gift from my Mother-in-Law. Way to go MiMi! I had been searching for an alternative to carrying a fleece. As I mentioned in some of my earlier posts, I'm not a rabid ultralighter... yet. However, after carrying my fleece and my sons' fleece jackets on numerous day hikes, I figured there had to be a solution to the problem of warmth without the weight.
After hearing about people wearing "down sweaters" I did a bit of research. I first looked into the down vests by The North Face. It seemed like a good choice, but was still a bit bulky. I then heard from a friend who was a huge fan of the Patagonia Down Sweater. These were terrific, but the price was a bit high, somewhere around $200 USD.
Then, on a business trip to Boulder, CO, I stumbled upon the Mont-Bell Flagship store. I really enjoy Boulder! If you ever get the chance to go to Boulder, you gotta stop in the Mont-Bell store. It's a Candy Store for gear heads. Anyway, they turned me on to their U.L. Down Inner Jacket, which can be part of a layering system. Take a good base layer, then through your U.L. Down Inner Jacket over it, then put a wind-proof, water-proof shell over it and you'll be roasty, toasty warm. The price is right, at $150 USD. Ordering off the Mont-Bell site, I saved tax and shipping due to a promo they had going on. It weighs in at around 7 ounces, is stuffed with 800-fill power down and compresses down to the size of a softball. It is going to be ideal for backpacking in the higher elevations and for those shoulder seasons.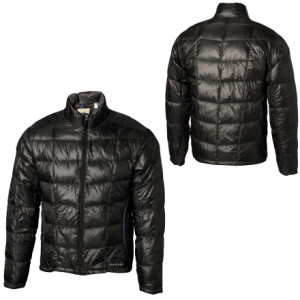 I was hoping I would get the chance to use it and this winter has been a proving ground for it. We've had record snow falls in Dallas and have had many more cold days than I can remember. I unfortunately haven't had the chance to wear it on the trails to see how it performs, but having worn it in Appleton, WI in near 0 degrees, I can tell you it is plenty warm. I wear my REI Taku Jacket, which I reviewed
here
, over it and I'm more than comfortable.
So far, I'm more than pleased and am looking forward to field testing it. I will let you know when I do.